Monthly Archives: August 2008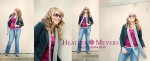 Feverishly working on a ton of great pics from Kristen's urban shoot last week….stay tuned for more!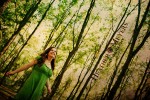 Last week I had an amazing shoot with the winner of the first Heather Meyers Photography Model Contest:the lovely Joy. ;o) This sneak peak is a bit overdue, but several migraines in the past week kind of dampened my workflow and productivity level ;o) But I'm so excited about processing this shoot! Many more...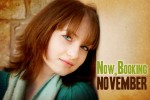 I'm now all booked up until I leave for Israel (!!!). Currently I still have several shoots available in November, so inquire early for availability.

Much has been happening in the past several weeks, which is most of the reason I've been so absent from posting.) One of the more somber events of recent was saying farewell to my dear dear friend Ariel, who's moving out to Wyoming for at least a year to work at a youth therapy camp....
  I snapped this in my rear-view mirror as I was driving on my way to donate my hair to Locks of Love. In some ways, it was very hard for me to do as take pride in my hair as Scripture says a woman's hair is her glory. But then I realize, if I...