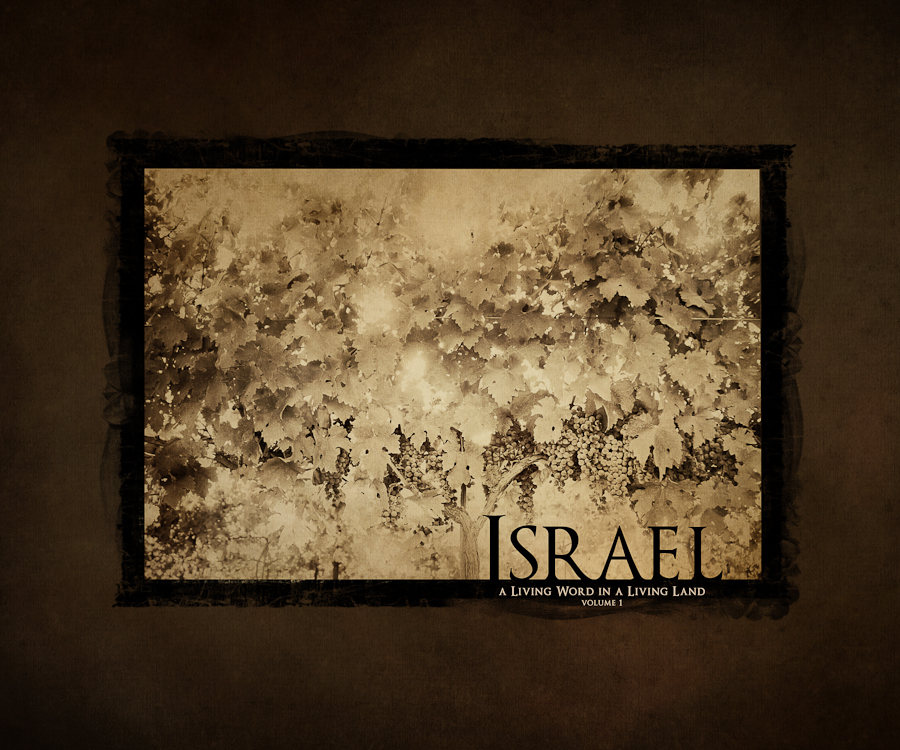 Many of you were part of the ISRAEL BOOK PROJECT AND CONTEST and contributed some of the over 800 Scriptures entered to compliment the fine art photos from our recent stay in The Land. The result was simply amazing. Seriously, I was so blessed to have the priviledge to be impacted by the process of forming this book. I am without words.
I released the first 10 copies of the book this week at FAMILY WEEK, where the blessing continues to flow from it, as the Lord uses His WORD to impact his PEOPLE to turn their hearts back to the LAND.
The physical book is a fine art 8×10 hardbound coffee table book, 12o pages with over 60 pictures complimented and empowered by Scriptures from the mighty written Word of the Lord.
If you are interested in learning more about this whole 'Israel Thing' we are involved in or if you would like to learn more about getting a copy of this book, please contact me via the contact link above.
____________________
I labored long and hard over writing the foreward, as it took a while to really condense my purpose and vision for it……..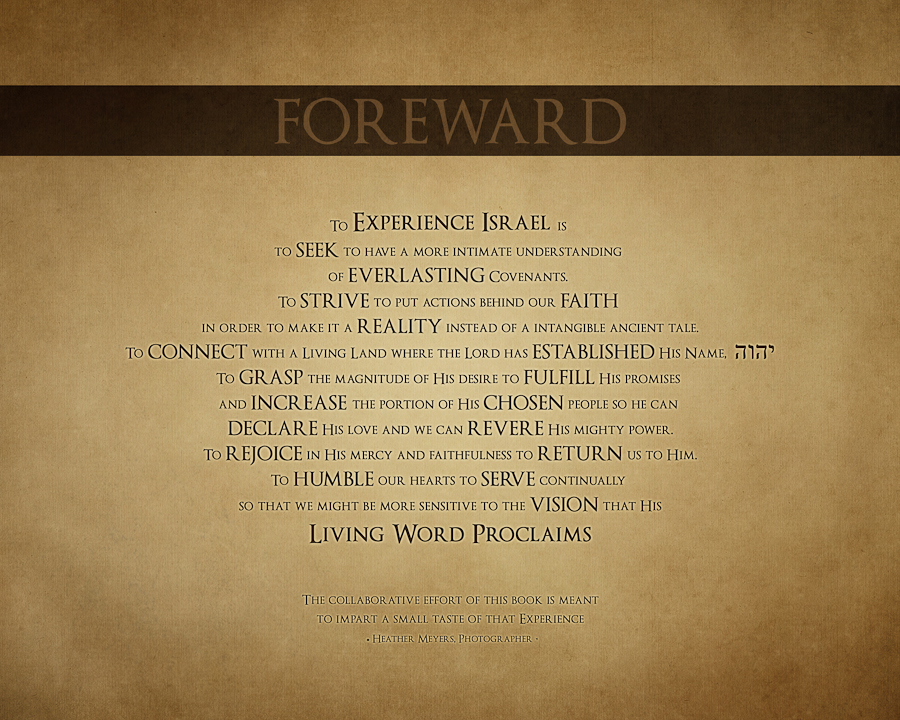 And this is one of my most favorite Scriptures of all……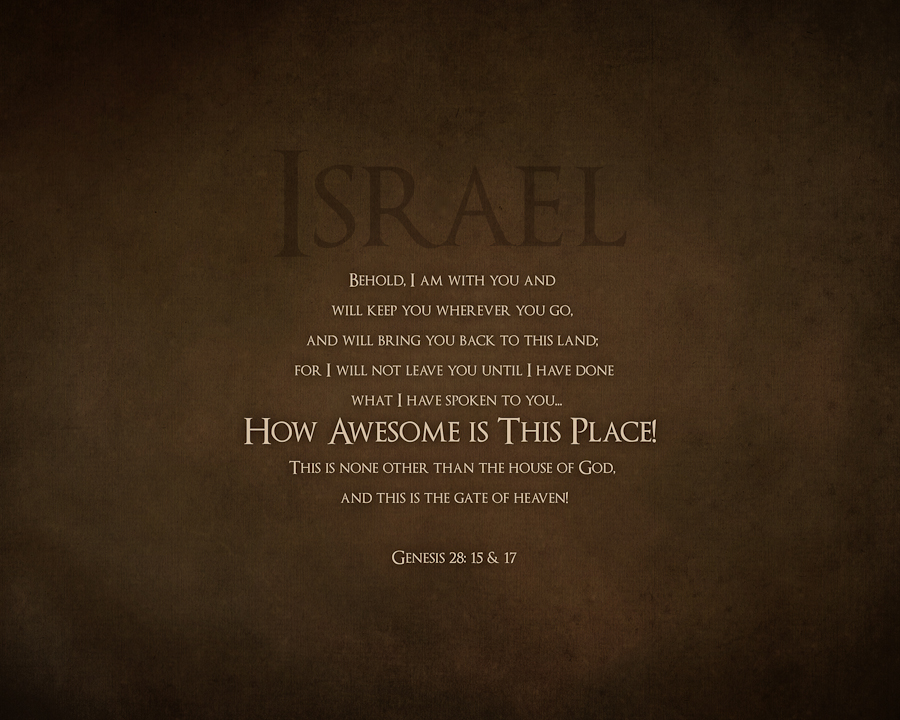 And here are a few of the book spreads to give you an idea of what you are getting……