Life has it's way rolling right along, with no sensitivities to all the things that still remain on the to-do list from yesterday. And I just realized that this little announcement had never made it's way to the blog (along with A LOT of other belated posts)! Now I had made this up in the beginning of June when I was 10 weeks, but I think it's still cute even though I'm now 17 weeks! (Thanks to my 3yo Asher for taking the photo!)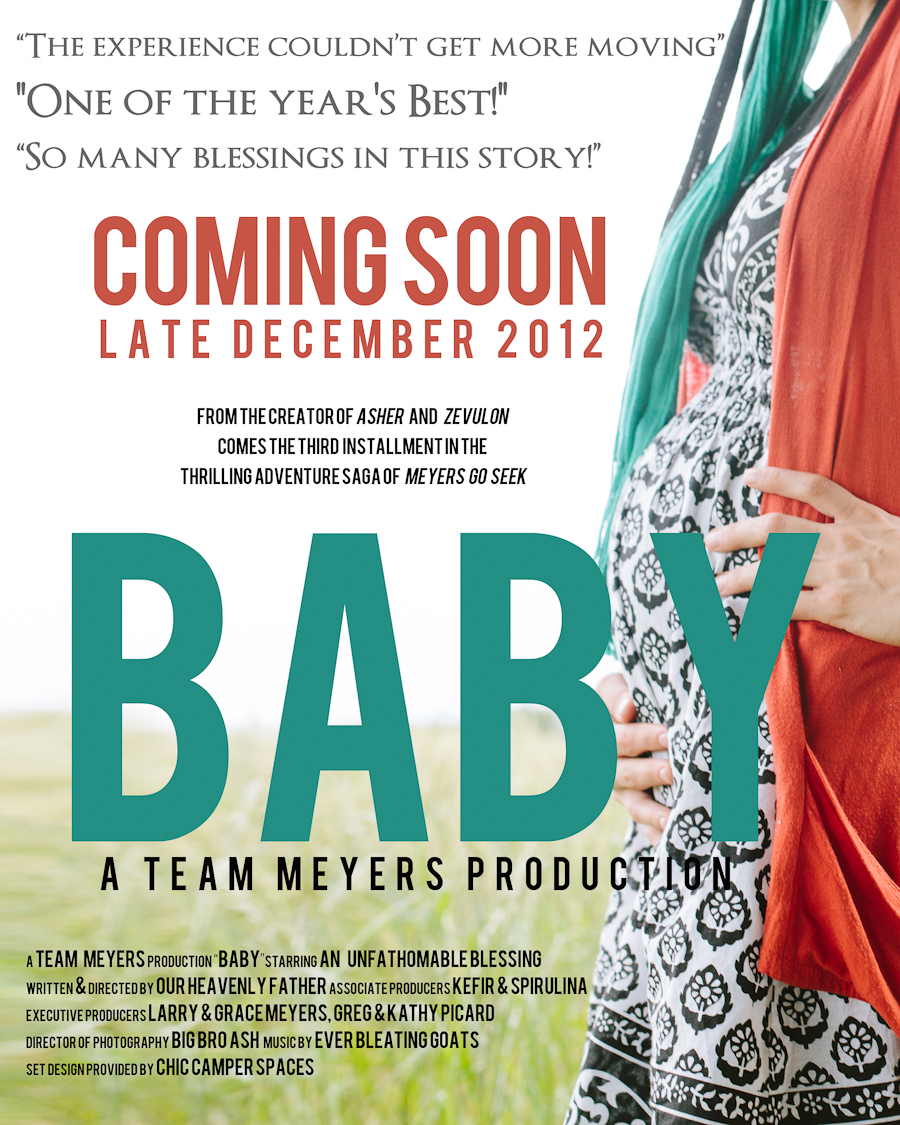 I've been doing really well, with the exception of my extreme tiredness, and am so thrilled that I can now feel the baby moving!
In OTHER news, we have had a lot of interesting developments with some big changes coming in the near future. Unless something dramatically changes, we are planning on moving to Tennessee before the end of the summer! In addition, we don't yet know if we will be traveling to Israel for a month or so directly after – nothing like the Lord giving you cliff-hangers! Whew! We are trying to keep up with general life, all my clients, our milking goats, and our growing boys but's it's a great feeling to know that you are getting answers and provision from the Almighty when you need it!