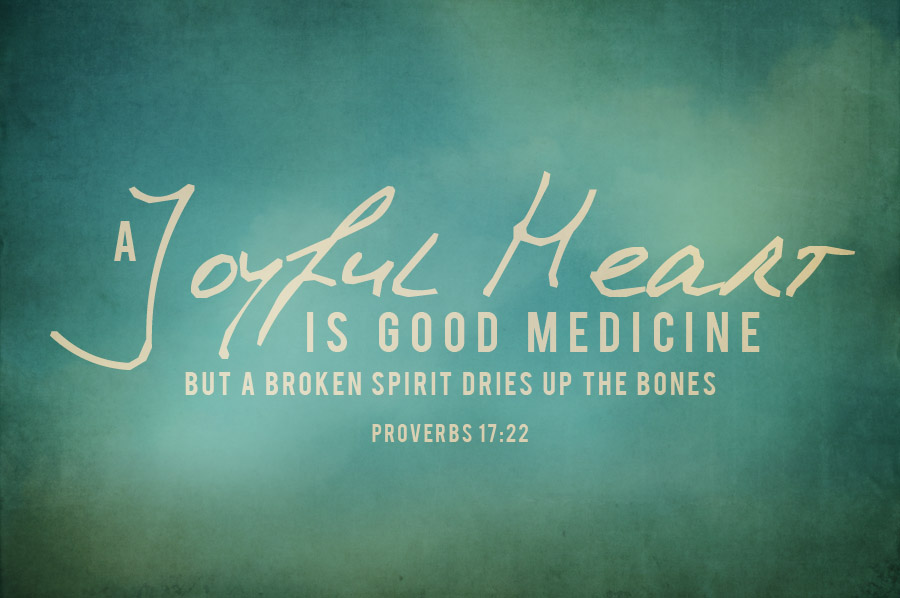 What Happened
So I figured I would fill you all in on the reason for me going AWOL lately from my business life, blogging schedule, and photography ventures.
The verse above has been my mantra lately. A 'joyful heart' truly is good medicine, and I have to remind myself of this many times in a day in the past week as some things have sprung up that have forced me to sit up, sit back, and address some things in my health.
I have come to find out that our 'glamorous' lifestyle of CONSTANT ADVENTURES and TRAVELING and WILD PHOTOGRAPHING OPPORTUNITIES has some major drawbacks when not handled appropriately. In three words: SEVERE ADRENAL FATIGUE. And it isn't fun, let me tell you.
Warning Signs
Granted, OUR PAST YEAR has been pretty stressful piled with it's unique situations, but I felt like I was doing pretty good at cruising through it all. We even managed to make it back to the States on Jan 30th (after 6 months of being abroad), through 24 hrs of solid travel while we were under the weather with 2 sick babies and a pile of luggage. I was feeling pretty accomplished with a good handle on things, even when a host of new stresses were heaped upon us within 24 hrs of being back (ie our fridge died, oven had an unusable gas leak, had a water-pipe leak, finding our newly purchased camper had worst water damage than anticipated, and our newly purchased vehicle's transmission died). Nearing a week into grappling with all these new challenges and logistics of reentering life again State-side, and I was beginning to feel my body losing it's a grip a bit.
I had been wondering why my immune-system seemed helplessly compromised, why I couldn't get over minor infections and why I wasn't rebounding from my Whooping Cough from a couple months ago. And good sleep was evasive and not restful, but I had just figured fatigue was due to the regular life of having babies to take care of. I was finding that I did more than look forward to an afternoon cup of coffee, dismissing that I was beginning to RELY on it to getting things done and I wasn't just being fabulously productive because the boys were napping. I was periodically having issues with obvious mood swings which I've NEVER had before – I even wondered if I must be pregnant with a girl or something. And then there was the visibly-obvious fact of me losing 25 pounds in the past 6 months in Israel, which I had attributed to breast-feeding, lots of exercise, and lack of my usual fat-heavy diet of raw milk/raw yogurts/raw cheeses/grass-fed meats. And then a week ago a minor infection turned into a debilitating illness that left me completely useless and bedridden for several days with raging fever/chills/headache.
I was recovering from all that ok, but then I started getting woozy and dizzy for no apparent reason. I knew it wasn't a lack of iron or dehydration, so I checked my blood pressure and it was really low. This scared me a bit. I started researching everything to the hilt, and started down the road of adrenal issues, since that was something I've struggled with ever since before I was married when I had 4-5 jobs, played volleyball every other waking moment, and slept very little. My chiropractor confirmed my concerns when he shone his little light in my eye and exclaimed 'Wwwhoah!' Apparently my body can't even produce enough adrenaline anymore to constrict my pupils in response to light.
So I pretty much have temporarily dropped everything until I can figure out how to best recover from this.
What I've Realized
I have realized one thing in all this. I can eat the healthiest of organic and raw foods, I can take the best of supplements, but unless I can limit my stress and balance my rest in relation to how much I take upon myself, it will eventually catch up with me. My body had to up and almost quit before I really took notice. And when it comes to messing with my adrenals and thyroid, which really control your entire body, I am playing with fire.
But, truthfully, I almost felt like I needed something really dramatic and terrible to GIVE ME THE EXCUSE to ease up.  Maybe I fear coming up short of everyone's expectations of me. Or worse, MY expectations of me. And if I drain every drop from every moment, it will lessen the chance of that perhaps.
But here is what I fear more: Misusing the gifts God has given me.
This not only encompasses my minor abilities of art and photography, but even more my treasured and loftier positions of wife and mama. I want to LIVE MY LIFE in such a way that in 15 years I'll still be having  glorious adventures with my husband. That I'll have many more babies and be mothering them with strength and enthusiasm. That I'll be continuously renewing my artistic abilities for new and inspiring works for His glory. These are my goals. And there is one prerequisite to accomplishing them: I gotta be alive and healthy.
To Other Photographer Wives and Mamas
I know I'm not the only one struggling with this balance. I'm not the only photographer who also has the amazing responsibilities and privilege to be an incredible wife and an inspiring mother. To know that you want to use all your artistic gifts to their full potential. And I think 'our' types have ONE THING that is both our WORST FLAW and GREATEST ASSET: it's either all or nothing. If we can't wow people, we drop it. If we can't be the best, why try? If we can't push beyond the realms of ordinary, why bother?
And so I'm challenging myself to both embrace and fight that tendency. TO FIND THE BALANCE in both worlds, somewhere between excellence and exhaustion.
So I'll tell you what I am telling myself. Yes, be the wife, the mama, the entrepreneur, the artist, the visionary – Be all that. Have you ever read PROVERBS 31? Man, that woman can do everything. And with excellence. And purpose with the end goal in mind. This proves that God created us to be amazing persons with incredible potential and strength.
Today I will choose Joy
And to go back to the top, Joy=Health. The Proverbs 31 woman "Smiles at the Future". I will be encouraged and uplifted and will not succumb to the depression of undone tasks. I will choose JOY not matter the situation (and I've seen the gamut in this past year). I've always gained strength from the meaning of my name, Joyful Spirit, and will look at it a bit deeper than just pasting on a tired smile. I will be tackling my email box/meetings/projects just as super quick as I can, but there will be no franticness involved, only determination and purpose (and I may periodically pause to love on my babies and cuddle with my husband).
—-
I'd love to hear how you all are balancing your health in your personal/professional lives. Also any help on how best to naturally recover one's adrenals would be much appreciated! Please tell me in the comments below and be sure and list your blog if you have one!