You may have seen the preview image from Caleb and Kendra's glorious WEDDING in Israel. And I've had people chomping at the bit ready to see more pictures! Now, because of work que is so backed up with so many projects, it might be a little while until I can get it all up on here! Patience patience!
BUT I did want to give you something to hold you over. Caleb and Kendra loved the results from when we did ZAC AND BECCA'S post-wedding shoot, so they wanted to devote a morning of their long-awaited honeymoon to taking some amazing portraits. I can't advocate for this special time enough. To not be pressed and stressed or confined by time-limits or deadlines, to make works of art that capture this amazing newness of time in your relationship. Sigh. I wish Jacob and I had done this.
So here is but a taste of that morning, galavanting the vineyards and mountains and oasises of Judea and Samaria, Israel.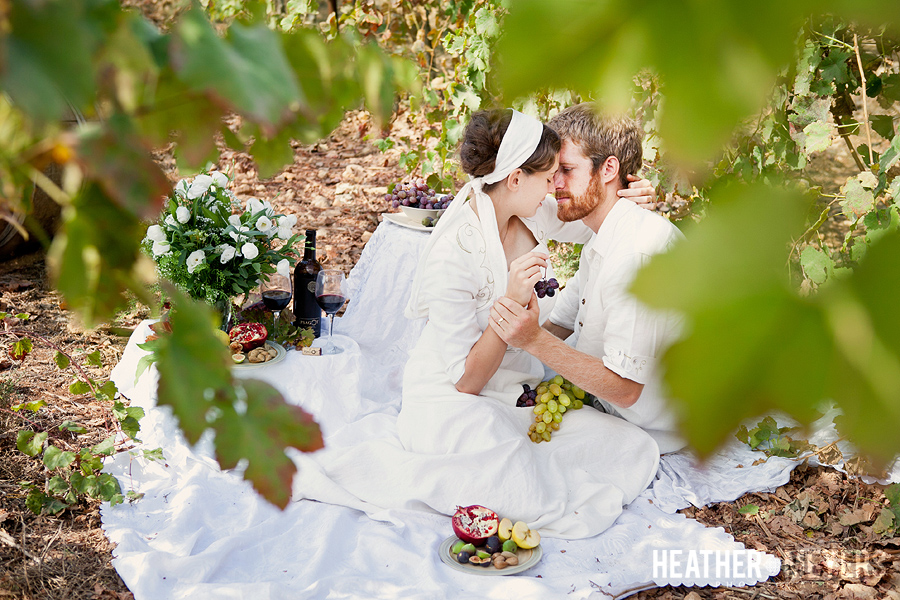 These first images in the vineyard are indeed ESPECIALLY meaningful. It was here a year ago in this exact spot that God gave Caleb a dream as an answer to his prayers for a wife. It was here he saw himself sitting in this spot in this vineyard having a picnic and across from him sat the beautiful Kendra. He extended his hand to her, she looked at him, smiled and put her hand into his. It was only then that the Lord had directed his mind towards Kendra and it wasn't very long later we were present at their amazing BETROTHAL.
So, on the fly starting with nothing at all, this is the picnic we created. We gathered whatever we could find at the vineyard owner's home, and I went scavenging outside to find some figs and almonds and grapevines.
I don't think it could have been more perfect. I think Israeli vineyards are one of the most significant and beautiful Biblical pictures given to us….
Let us get up early to the vineyards; let us see if the vine flourish, whether the tender grape appear, and the pomegranates bud forth: there will I give thee my love. Song of Songs 7:12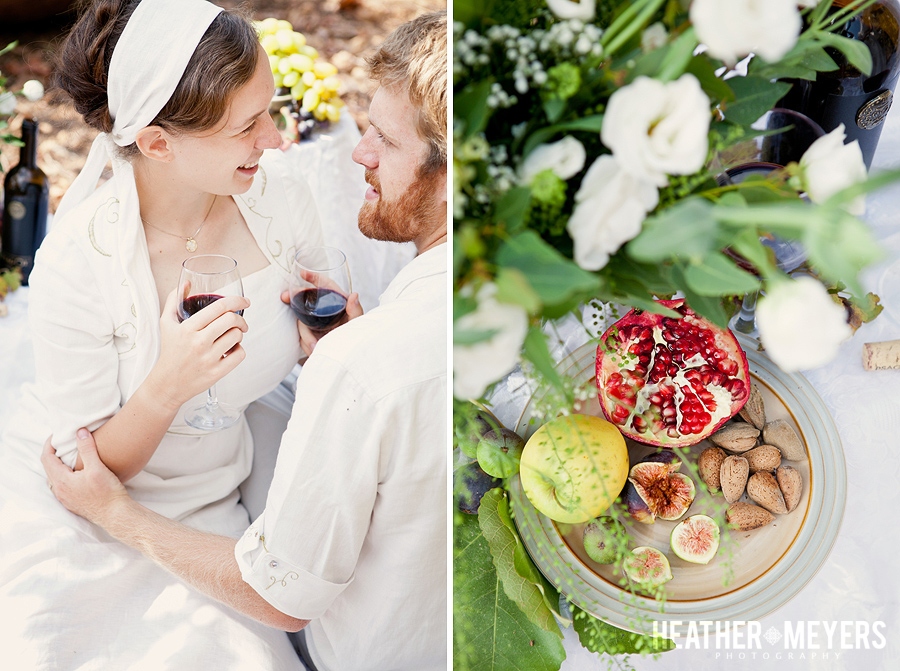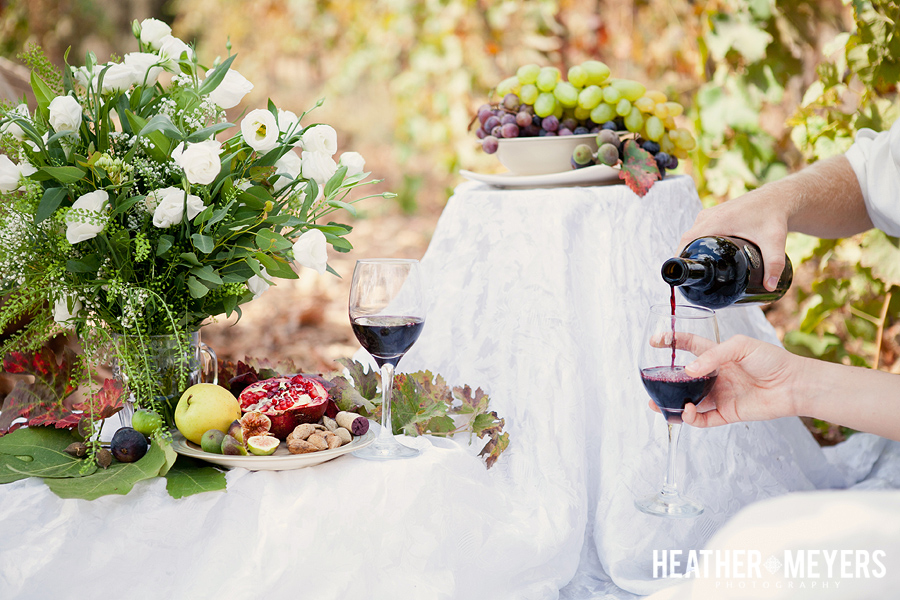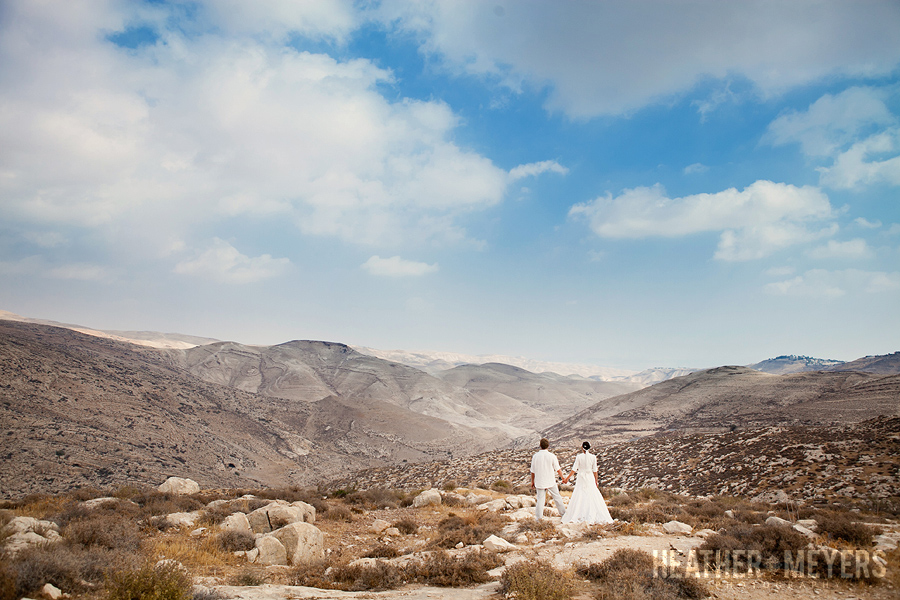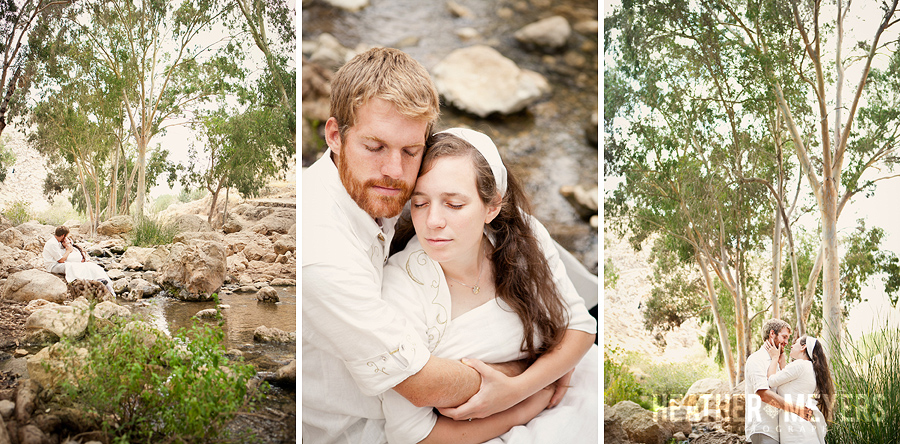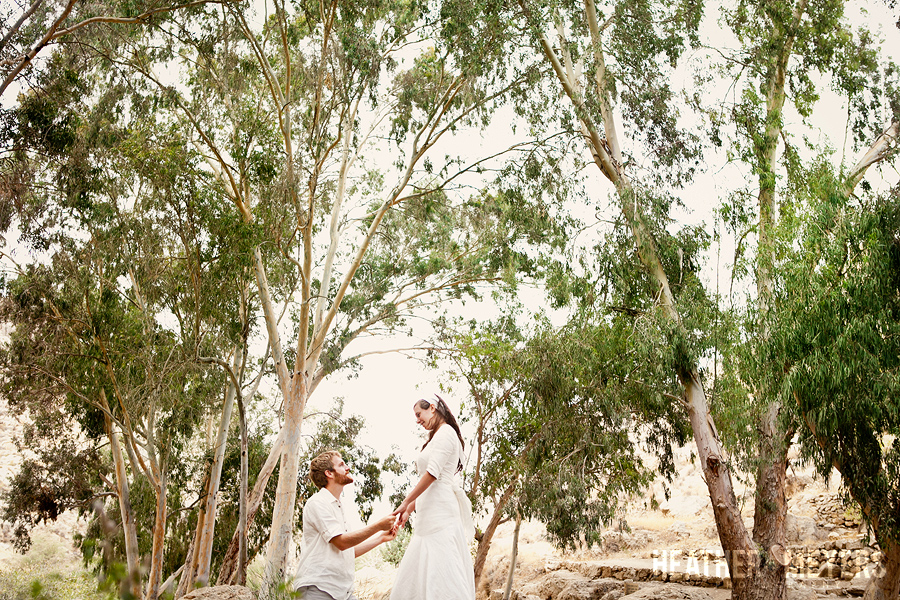 I am honored to be a part of documenting these amazing Almighty-created BETROTHALS and WEDDINGS. They are such an amazing picture, filled with the most intense love I have ever witnessed in my life….
O so many more yet to come!!!!