We've had so many adventures lately, so many projects, with thousands of RAW images to sort through and hours of footage.
But here's a yummy sneak peek from what was in my editing que today!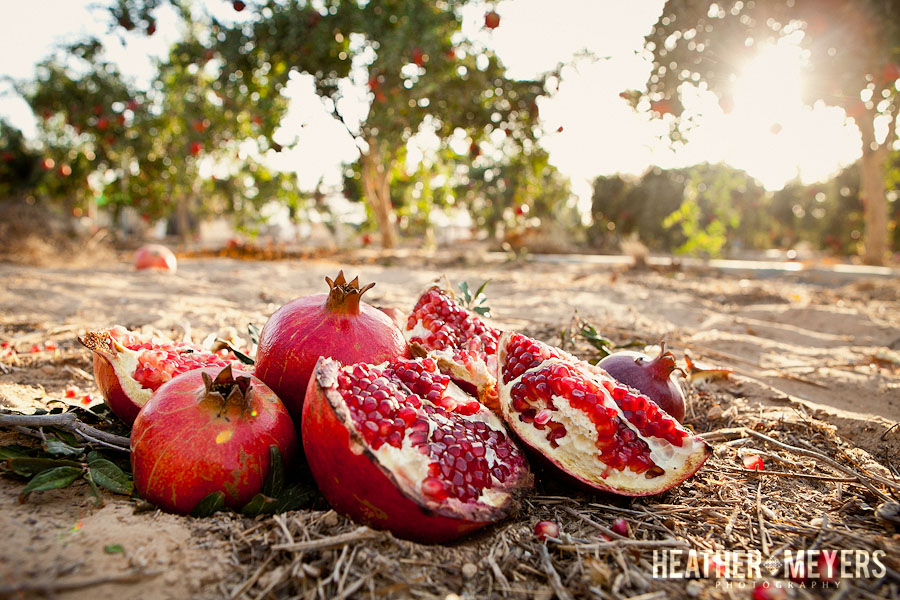 We spent some time harvesting the first harvest of some amazing pomegranate groves in the middle of the Negev desert in southern Israel.
Glorious or what?
There is something about pomegranates that just make me insanely happy. It doesn't matter if the sun is hot enough to bore a hole through my head.
Only about 500 final edited images to share from this day – stay tuned for a new flipbook movie and full blog post!
{{{while you're waiting you can always check out what's new over on our family's WWW.MEYERSGOSEEK.COM's blog or WWW.HAYOVEL.COM's blog}}}